Getting suitable insurance for you can be very confusing and difficult. It all depends on your budget and needs, which can be determined by a professional. If you seek advice from qualified people and firms, you might get the answer. Today, we will find out more about an insurance plan that many people are not familiar with which is investment-linked insurance. Well, maybe you have heard of it but are unfamiliar with it. If you are looking for investment-linked insurance protection Malaysia, this post is for you.
The Definition of Investment-Linked Insurance
Investment-linked insurance policies (ILPs) include life insurance and investment components. In this plan, your premiums would be used to purchase units either in one or more sub-funds that you have chosen. While some of the units bought are subsequently sold in order to cover your other costs and insurance, the remainder would remain invested. ILPs provide insurance coverage in the case of death and even total and permanent disability (TPD). According to the policy, the death or TPD benefit may be the greater of the sum assured or the value of the units in the sub-fund at the time of death, or some mix of both of them.
The 2 Main Types of Investment-Linked Insurance
There are two types of ILP that people usually would go for. It is crucial for you to understand which one of these two would be suitable for your use. Most of the time, people would be baffled in making a decision on this matter. Insurance plans such as life and health ones should be present for you and your family member. Hence why you should be more careful before making up your mind. These are the two types of ILPs:
Single-premium ILPs
This type of ILP entails paying a one-time premium to purchase units in a sub-fund. Most of the single premium ILPs offer less insurance coverage than regular premium ILPs.
ILPs with ongoing premiums
Premiums are paid on an ongoing basis. Regular premium ILPs may enable you to customise the level of insurance coverage you require.
The Benefits of Investment-Linked Insurance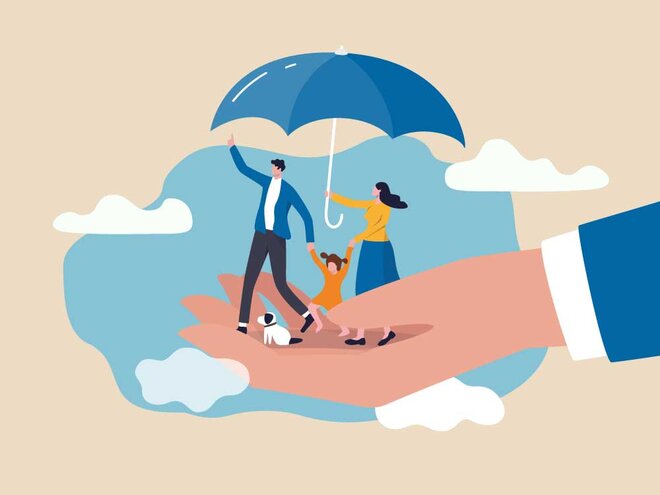 Since we are talking about ILPs, this is probably your most awaited topic. You must be wondering what the benefits offered if you invest in any one of these insurance types. Alright, let's find out why is this insurance worth investing in:
Let's say if your financial condition changes, most ILPs will let you personalise your portfolio or modify your premium amount to fit your budget. You can choose between funds within the insurance company's fund alternatives. Most businesses permit one free changeover per year, with further switches incurring a processing cost. Before proceeding, please read your policy and check the corporate terms in order to avoid any misunderstanding or problems in the future.
Certain ILP plans have a savings plan rider that would let you save while earning returns as a backup plan for retirement. This would be exceptionally beneficial for you in case anything happens. The money can be used to fund in case of emergencies.